Understanding JD Edwards Orchestrator: A Handy Guide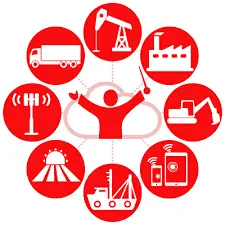 Many businesses benefit from the extremely robust and useful features of JD Edwards Orchestrator. For businesses that have not invested yet, however, the idea of taking on a whole new software program can feel intimidating. After all, time is money, so it's key that you find investments that can be implemented in not only a costly manner but a timely manner as well. With the right know-how and professional assistance, getting your business integrated with Orchestrator software becomes a breeze. Here's a handy guide for those looking to understand the JD Edwards Orchestrator software more:
A Concise Explanation of Orchestrator
If you're looking to use the JD Edwards Orchestrator program to boost your business operations, you'll need to understand the purpose and usefulness of the software first. For JD Edwards EnterpriseOne applications to provide, consume, and process data from devices and other software interfaces, Orchestrator offers the essential processing capacity. The JD Edwards EnterpriseOne AIS Server serves as the backbone for Orchestrator. To transport real-time data between EnterpriseOne and other applications and devices, the AIS Server runs JD Edwards apps in the background while Orchestrator executes orchestrations stored in the AIS Server.
A business analyst may build, test, and deploy orchestrations using the Orchestrator Studio, which makes the process simpler. GSI services can help you understand and implement the Orchestrator program with ease, and ensure you're on the right path from the get-go. The Orchestrator Studio hides the intricacy of the underlying code behind an easy-to-use graphical user interface. Companies can convert data from devices into usable business processes in JD Edwards EnterpriseOne applications using Orchestrator. The outcomes of orchestrations can even be delivered to your mobile device while you're on the go thanks to a scheduler that performs them automatically regularly. The amount of flexibility that exists within the Orchestrator program is difficult to overstate, after all.
How To Unlock Orchestrator's Full Potential
To stay competitive in your industry, you need to use the best security and performance software available. IoT, cloud services, robotic process automation, mobile applications, chatbots, and alternate user interfaces are just a few of the revolutionary technologies that your EnterpriseOne system can integrate with thanks to Orchestrator. With notifications with clickable links, streamlined procedures, automated system administration, scheduled procedures, and no-code extensions, the Orchestrator can dramatically enhance your operations. There are endless benefits to further boosting your already-strong, JD Edwards-boosted tech setup with the addition of an Orchestrator studio package.
Continuing your education about Orchestrator is crucial to staying ahead of the game, and reaching your business goals in 2023. Business analysts and IT specialists may work together significantly thanks to Orchestrator. Technical and non-technical users can both construct orchestrations that are basic and sophisticated as required by a solution thanks to the user-friendly Orchestrator Studio. You stand to unlock custom scripting capabilities, rule-based processing, program and data security, program integration and communication, and customized messaging within the platform by using Orchestrator with your other JD Edwards software packages. The effort can seem monumental, but with the right help, and grit, you can quickly get Orchestrator integrated into your core business practices.
Customize Your Orchestrator Experience
The fact that you can customize your Orchestrator experience (and with ease), has made the software incredibly accessible. JD Edwards EnterpriseOne offers a revamped Orchestrator Studio with current upgrades. For users of all skill levels, the new Orchestrator Studio considerably simplifies the process of developing and managing orchestrations and notifications. All of the Orchestrator components are accessible from the homepage of Orchestrator Studio. The fact that you can research new features, and how to use them, with such ease (and in the program) has helped Orchestrator to remain popular amongst all types of businesses.
Customization within Orchestrator is vast. You can add and move the elements inside the orchestration flow with a few clicks if you need to change anything about your orchestration. Additionally, your JD Edwards system is further automated thanks to the Scheduler, which is a component of the Orchestrator. Your system can be continuously monitored for events or circumstances using the scheduled orchestrations and notifications. You can construct notifications to alert the appropriate individuals who can take immediate action to resolve the situation or orchestrations to react to certain conditions based on rules. Learning these programs is easy thanks to online and in-program resources.
Revolutionize Your Business
By using JD Edwards Orchestrator software correctly, you can easily revolutionize your business's operations in 2023. Staying ahead of the game requires dedication and investment, but you need to invest intelligently. Thankfully, Orchestrator is a surefire investment that thousands of businesses use daily.